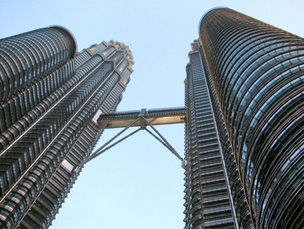 2023-09-26date:
22.114.113.010net assets value:
1,8046rate:
Official Information
Actual Monthly Report
Announcements
About Us
General Information
'Europa' Real Estate Investment Fund Management Plc. was established with the reorganization of the former Social Insurance Fund in 2001. This is an incorporated company in Hungary licensed by the Hungarian Financial Supervisory Authority (HFSA). It is a financial service company specialised in management of real estate funds.
The Pioneer Investment Fund Management Plc. Hungary part of Pioneer Investments belonging to UniCredit purchased the Fund in May of 2004 and has sold Európa Investment Fund Management - a wholly owned subsidiary of Pioneer Hungary - to the Austrian UniCredit sister company UCTAM CEE in August 2011.
UCTAM CEE, which belongs to UniCredit through Bank Austria, was founded in order to acquire, manage, administer and sell equity interests, properties and other business assets, especially concerning real estate projects.
UCTAM CEE, a specialised competence center in the CEE Region within Unicredit, was specifically set up for the purpose of professionally coordinating companies with real estate investment profiles.
Location of the Fund Management Plc.
H-1023 Budapest, Bécsi road 3-5. 1st floor
Date of foundation
12 March 1992
Capital of the Fund Management Plc.
Capital at establishment: 20 000 000 Ft
Present capital: 100 000 000 Ft
Owner of the Fund Management Plc.
UniCredit Turn-Around Management CEE GmbH
UCTAM: 100%
Location: Lassallestraße 5
A-1020 Wien, Österreich
Register number: FN 85351 t